The bathroom is an essential room in our homes, although many people often neglect it in terms of arrangement. But when it comes time to renovate, we usually realize how many possibilities we have to make this room both functional and aesthetically pleasing.
Sanitary ware is the heart and soul of every bathroom. The sink, as the main place for maintaining hygiene, is actually much more than that. This element greatly contributes to the appearance of the entire room, so you really shouldn't take this choice for granted.
On this link, you will see a large selection of bathroom sink models on the market. That's something you will think about when it comes time to remodel your bathroom. But if you really want to make a statement and create a central piece that'll catch all the eyes, consider a vessel sink.
This sink model sits on top of the vanity counter. Its bowl shape might remind you of some old times when a pitcher and a bowl were hygienic essentials. But contemporary models became a staple in bathroom design, bringing both classic and modern glimpses to the bathroom interior. Plus, a vessel sink is much more than just a good look.
Stylish Bathroom Element
When looking for something unique and stylish to lift up the bathroom interior, a vessel sink is an excellent choice. As it sits on top of the counter, it creates a striking visual impact. Thus, it became a prevalent trend in bathroom decoration in the last couple of years. There's no chance it won't be a conversation starter among people who spot it in your bathroom.
This piece of sanitary ware comes in a variety of shapes, sizes, and materials, allowing you to choose a sink that adds a unique touch and complements your overall bathroom design. It should match the rest of your bathroom, but first thing first, it should be convenient and comfortable to use.
You can choose a basin bathroom sink with a deep or shallow bowl. When you choose the bowl depth, it matters who will use it (for instance, shallower bowls call for a lot of splashing, so they aren't a good choice if you have kids).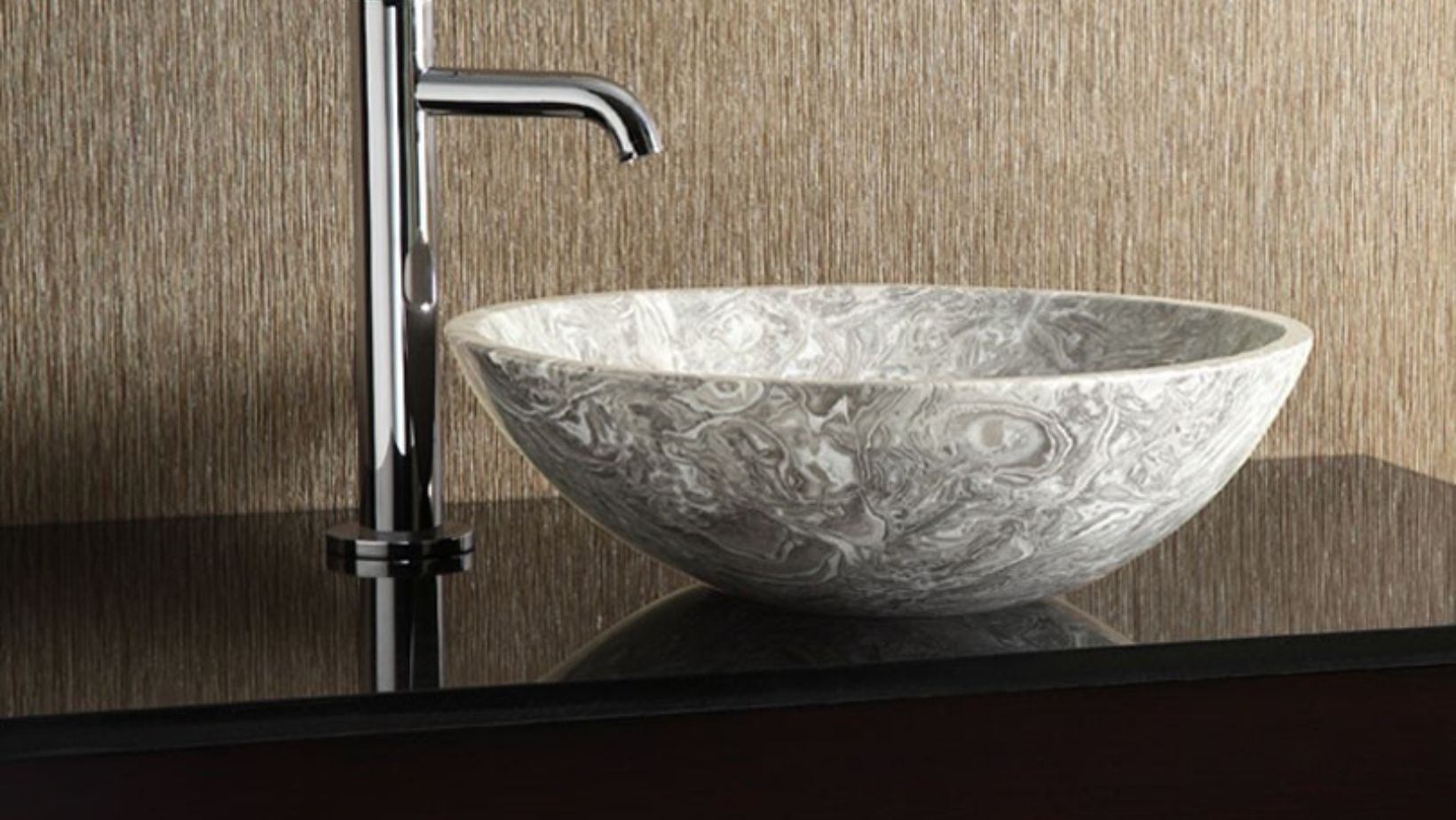 Also, keep in mind two measures: the counter height and the sink height. This element adds several inches to the vanity countertop, which isn't always helpful, so make sure to have proper measurements before choosing a sink.
Diversity of Materials
Vessel sinks can be made in a variety of materials, so you can find an element for every bathroom style. But these usually aren't the same materials as ordinary drop-in sinks. Sure, bathroom vessels can be made of ceramic or marble, but they also feature unusual materials for sanitary ware, like natural stone, hammered copper, glass, or even wood.
Do you fancy vintage looks with copper fixtures and an old-fashioned bathtub? A hammered copper sink is an excellent detail to display in this setup.
Want something to fit a minimalistic interior? A simple ceramic sanitary ware will do. It makes a statement on its own, so you don't need many details around it. And if you strive for something a bit more avant-garde, a glass sink will be a stunning bathroom centerpiece.
Versatility of Designs
Besides the variety of materials, sink vessels offer several installation options. You can install them on any countertop, whether it's made of granite, marble, wood, or even glass. This allows for greater flexibility in arranging your bathroom and gives you the freedom to create a unique look.
Below, you can check some ideas on arranging a bathroom with this type of sanitary ware:
https://homedesignlover.com/bathroom-designs/bathroom-vessel-sinks/
The most common setting of the vessel sink is the simplest one when this element is mounted directly on the countertop. As it's completely displayed, this installation option works great if you have sinks made of marble or natural stone. There's no need to make a custom cut because this sanitary ware completely stands above the surface. Only the holes through which the drainage pipe will go are needed.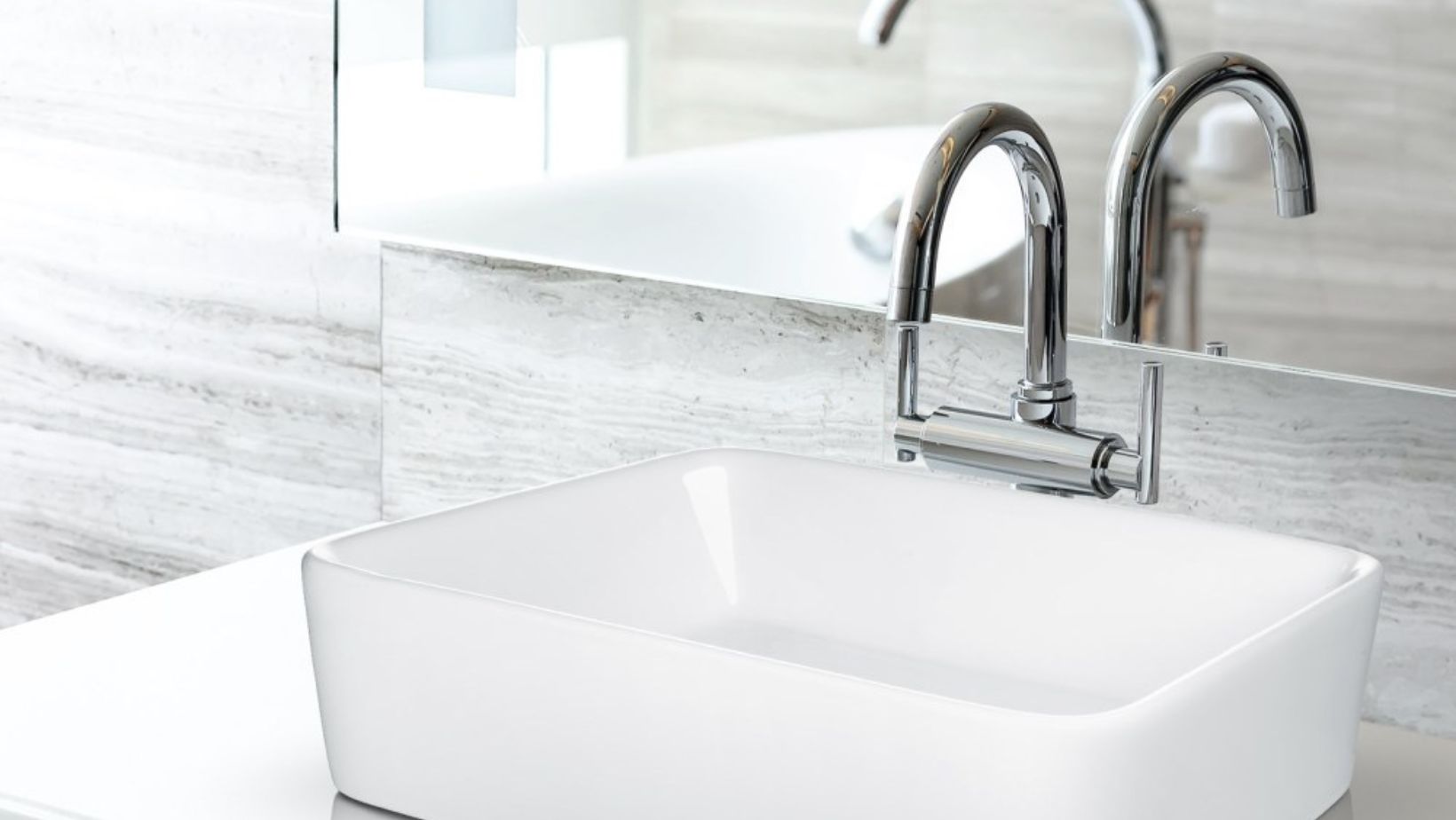 Another placement option is semi-recessed. It's when half of the element is above, and the other half is below the countertop. Therefore, it's necessary to cut the surface to drop this fixture halfway. This task requires expertise, so it's best to leave this work to a professional plumber. Semi-recessed vessels are a good choice when you need to adjust the sink height, and they can also be visually appealing.
It's possible for vessel bowls to be fully recessed, but only for certain models with prominent rims. If you opt for this sanitary ware, you have to pay utmost care to the quality of installation and leave it to professionals. The bowl gets into a precisely cut hole, and it must be well-sealed so that water doesn't pass underneath.
Ease of Installation
Some mentioned models of vessel sinks require professional installation, but the most significant number of people who decide on fully exposed models can actually complete all the work without a plumber. Installation is quite simple for someone with basic tools and intermediate DIY skills.
Before installing the new sanitary ware, you might need some alterations and repairs. You may have to change tiles or adjust plumbing lines, and it is almost certain that you'll need a new faucet. On this web page, you can see which models of faucets are available.
A pro tip: If you want a vessel sink in your bathroom but also want to spare yourself too much work around the countertop, buy it in a package with a vanity countertop. Always consider the sink size and height of the countertop, plus a bowl. Keep these in mind if you have kids or people who may have trouble using this fixture if you place it too high.
Besides being a nice detail to any bathroom, vessel sinks offer the added benefits of versatility, easy maintenance, space-saving, and customizable height. You can choose between many models and installation options, so you can add a unique and stylish glimpse to your lavatory.