A bathroom renovation will require your full attention regardless of the complexity and changes/improvements you plan to make. Many things need to be taken care of, so proper planning is the prerequisite for any successful remodeling project. Radiator Outlet for column radiators is the UK's leading retailer. We offer a wide range of products to suit all budgets and styles. This blog post will give you an overview of what to consider when remodelling your bathroom.
Here's what you should be mindful of prior to starting.
Aesthetics and Functionality
Although your primary remodeling goal may be to make your bathroom look more appealing and stylish, you must not neglect its purpose. Therefore, the first thing to consider is functionality.
What you will focus on depends on the bathroom's size and who uses it. For instance, if you don't have one already, install a handheld shower, as it is convenient for everyone, including your kids. Also, be mindful of the vanity/sink and mirror heights, ensuring every household member can reach them easily.
Proper Lighting Can Do Wonders for Your Bathroom
The bathroom is usually the smallest room in the house and often lacks enough light. Still, the more light it receives, the more appealing it looks. Nothing beats natural light, regardless of the cost and quality of the artificial lighting you wish to incorporate.
Luckily, you can take steps to welcome more natural light into your bathroom. This can be achieved by installing a skylight. Such an installation, however, requires professional assistance, so it is advisable to consult with a builder to help you plan it in detail and achieve the right desired effect.
As for artificial lighting, installing a pendant lamp may be the best choice for those remodeling on a budget. For the most cost-effective result, consider purchasing a multi-bulb ceiling light and switching to LED bulbs as well. Finally, installing smaller lighting fixtures on each side of the mirror will not only add to the bathroom aesthetics but also make your space look brighter throughout the day.
Small Changes Make a Big Difference
A complete bathroom renovation usually comes with a hefty price tag. However, not all people can afford such an endeavor. But don't let this discourage you. Of course, setting the budget upfront and making the remodeling plan around it is critical.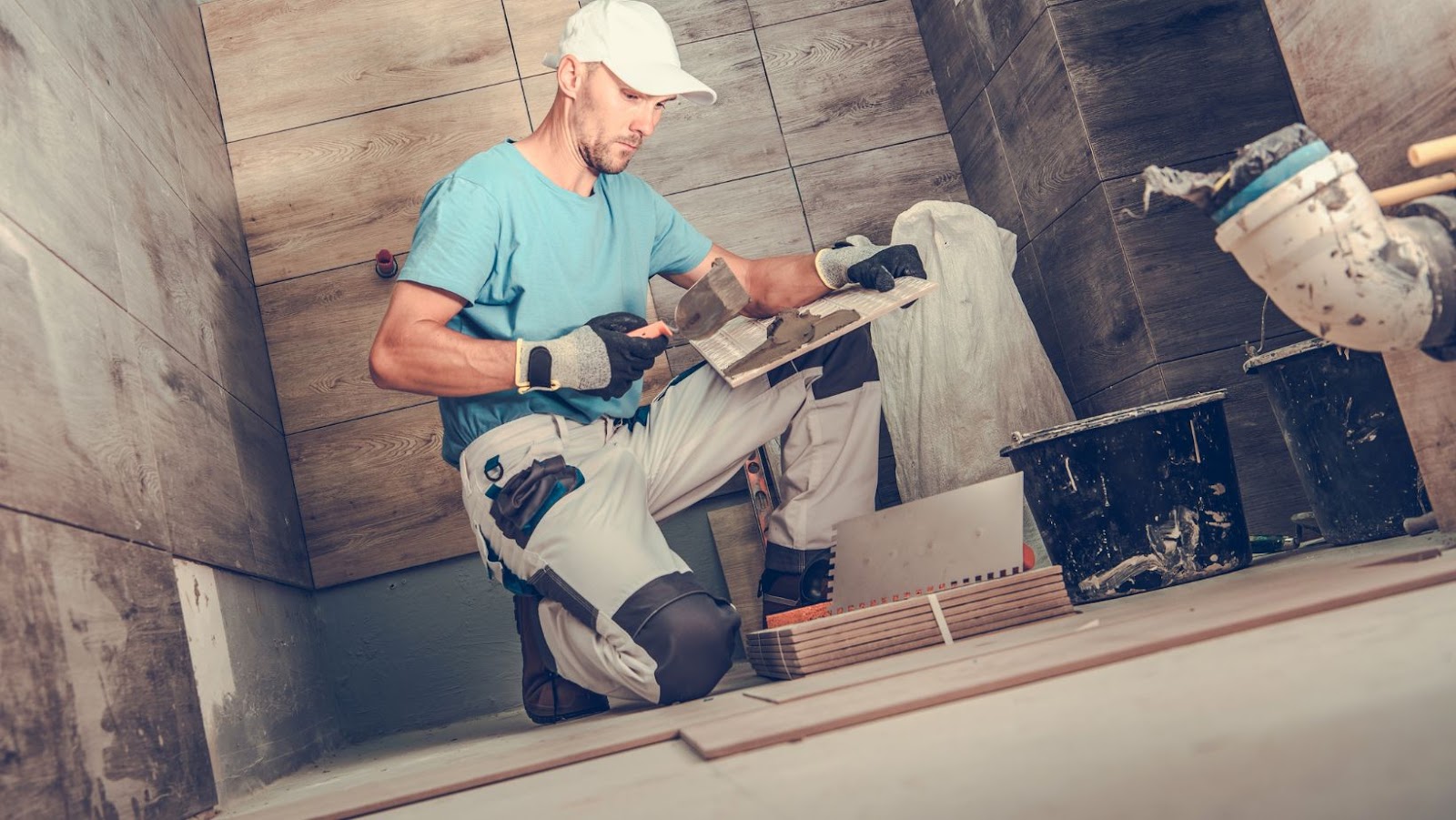 Still, you can make slight changes and give a fresh look to the area without breaking the bank. For instance, choosing the right channel drain or changing the bathroom sinks. It is not as time-consuming as if you were to remodel the entire space, and it can be reasonably inexpensive, especially if you shop around for more affordable designs or when there are sales.
Start looking for affordable tile types, and make the most of the offer, as you can choose between different materials, textures, and patterns. After all, tiles are what first come to mind when thinking about bathrooms, so make sure to pick ones that will spark joy every time you enter the room.
Say Goodbye to Shelves in the Shower Stall
One of the first steps in any home makeover process is removing the clutter. When it comes to bathrooms, any item that blocks your space, preventing it from "breathing" should be thrown away (of course, if it's not damaged, you can donate it).
So, instead of having a shelf in your shower stall, consider creating a niche in the shower wall to store shampoos, soaps, and other toiletries. This nook will give a contemporary look to your bathroom and make it a more useful space.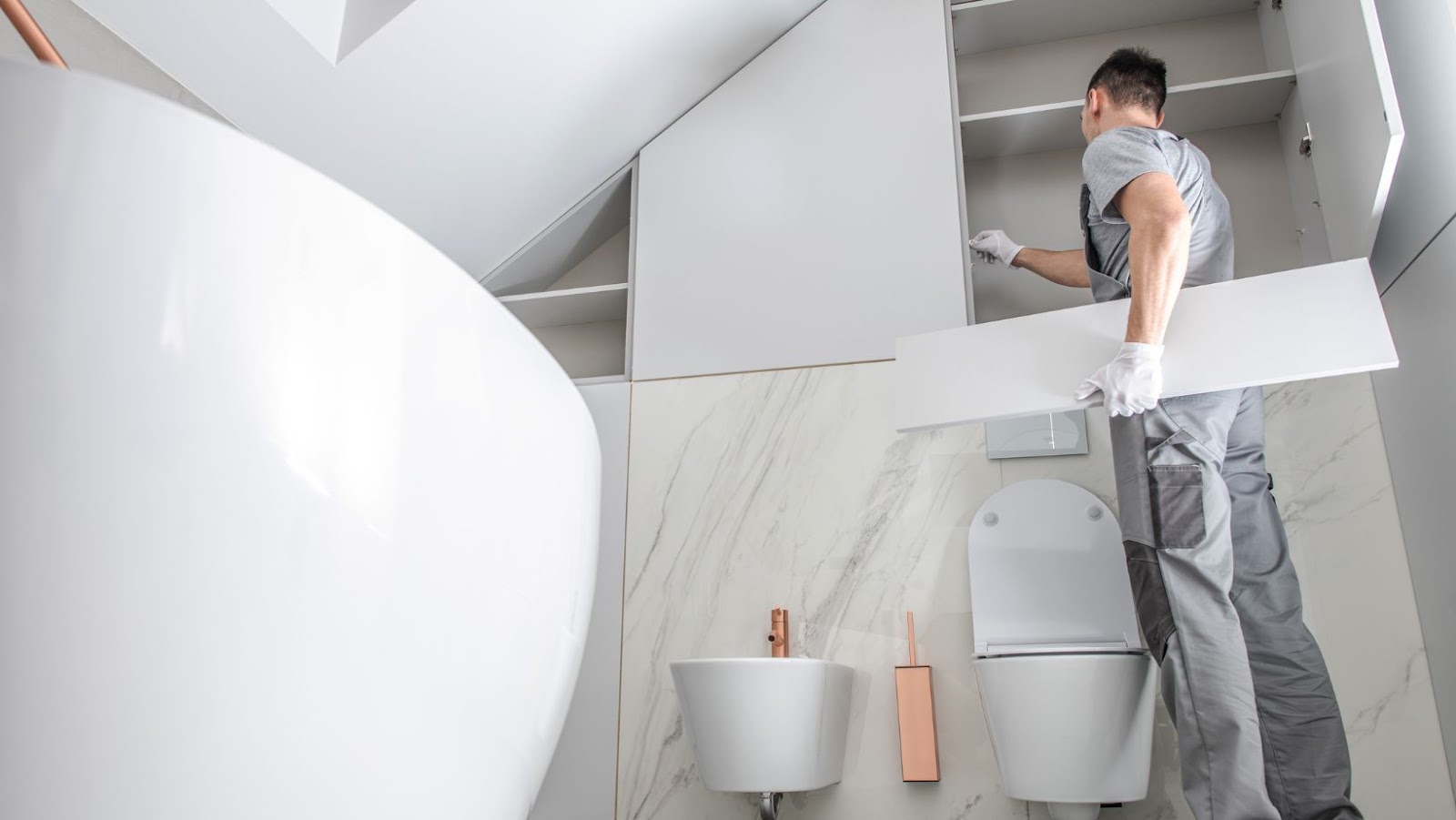 One thing, though. Remember to line the bottom of the niche with a piece of stone, for instance, to avoid additional cleaning that can appear on the grout beneath it.
How About Floor Heating
You can use different elements, from tiles to cabinets and decorative details, to make your bathroom look warm and inviting. However, installing an underfoot heating system will actually add temperature to the space, making those winter evenings far more pleasant, especially as you step outside of the shower or bath.
Such a process requires proper time and budget management and, again, professional assistance. However, those who don't want to "waste" time and money on this can consider purchasing an electrical mat – a decent addition to your current heating system.
These mats usually need around an hour to heat up; they don't have to work round the clock. So instead, set the timer on the thermostat and let the floor warm up only when needed.
Determine the Number of Outlets
People get excited when working on home improvement projects; it is not rare that some things slip under the radar in such situations. Having a remodeling checklist can save you money, time, and precious nerves.
Your renovation do-to list should include: inspecting and installing outlets where necessary. Along with determining the number and the position of the outlets first.
For instance, have an outlet for each appliance you frequently use, such as a hairdryer and electric toothbrush(es). Also, make them accessible. The good spots to install outlets may be in the medicine cabinet and on each side of the vanity.
Include the Entire Family
Organize a family brainstorming session and determine what each household member expects from this renovation. Of course, you want everyone to feel comfortable when entering the area and for them to feel like they've also contributed and that their opinion counts (which, of course, it does!).
With this approach, bathroom remodeling can also be a fun family activity as you won't need to enlist the services of a professional, and the sense of accomplishment will be palpable. Instead, organize smaller DIY projects and enjoy changing the looks of your bathroom together.