Creating a golf training room in your home can be a great way to improve your game.
You need to make sure that you have the space you need in your home. You can also invest in a high-quality golf training mat to help you get the most out of your training.
Make Sure You Have Enough Space
Having a golf training room of your own is a great way to get out on the links a little more often.
If you're going to invest in the requisite technology, you're going to need a decent-sized room to accommodate it. Luckily for you, we've got a few tips and tricks to help you out.
The next time you're in the market for a new golf simulator, make sure you've got plenty of room to spare. This is especially true if you're considering a full-sized setup.
It's not uncommon for manufacturers to recommend that you have a certain amount of square footage to spare. A larger space will also allow you to include a few golfer buddies, as well.
It's great that you won't have to shell out a fortune to get the golfing experience of your dreams, but yeah, it does require a little more investment and planning.
Invest in Quality Golf Training Mats
These are training aids that are designed to give you consistent shots on the golf course.
They can also be used to help you improve your short game. You can find them from several distributors. You can also invest in a golf simulator to take your practice sessions to the next level.
Before you purchase a golf training mat, you should think about why you need one. If you are simply a golfer who wants to practice in your backyard, you may want to consider purchasing a small golf practice mat.
Some of these mats have a minimal surface area, while others are larger than a driving range. You will have to determine how you plan to use your mat and what size will suit you best.
Some of the higher-end golf mats allow you to insert wooden tees. These tees are more realistic and produce better ball data than rubber tees.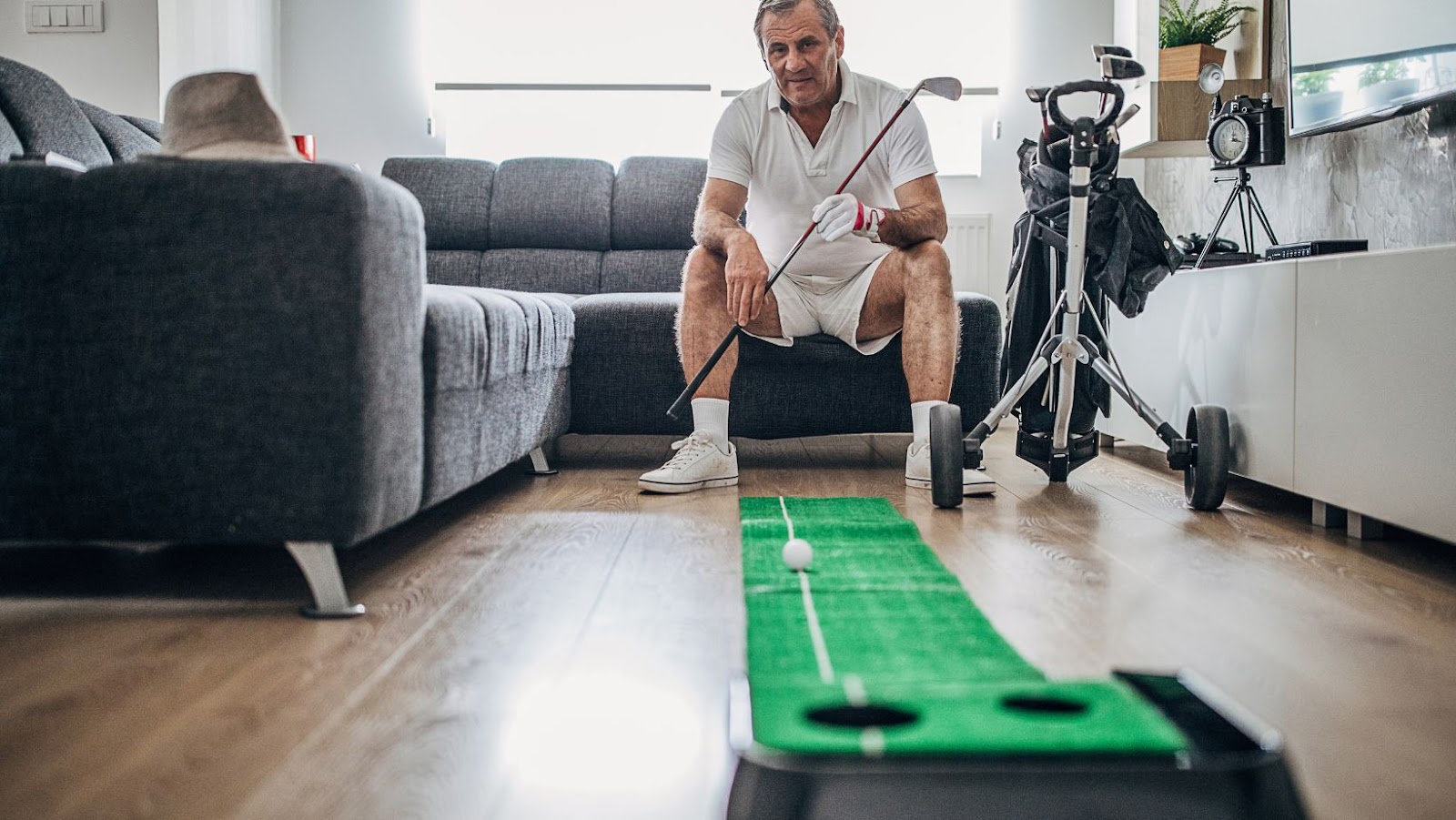 When you're shopping for a golf training mat, look for a quality product with a warranty. You should contact the company before the warranty expires to make sure your mat is still covered.
The best mats can cost hundreds or even thousands of dollars. They are a great investment. They can last years with light use.
You should also be sure to choose a mat with a good base. This can protect the mat and keep it from moving during swings. A thick base will also make the mat more stable. Some golf mats come with a ball tray, but you can add this later if you decide you want it.
Design Ideas for a Home Golf Simulator Room
With the right design ideas for a home golf simulator room, you can create a pristine and comfortable golfing experience.
Garage
One of the best places to install a home golf simulator is in a garage. Many people use this space for storage, but this empty area can also be transformed into a home golf simulator room.
Basement
Another great option is to use your basement. The problem with a basement is usually that the ceilings can be very low, and it can really break the deal in the first place. This is especially true if you have a more vertical swing.
If you're an optimist or have a high-ceiling basement, ensure that the floor space in the golfing room is large enough. You need a space that's wide enough to accommodate the simulator and the ball. In other words, you need to have at least ten feet of floor space.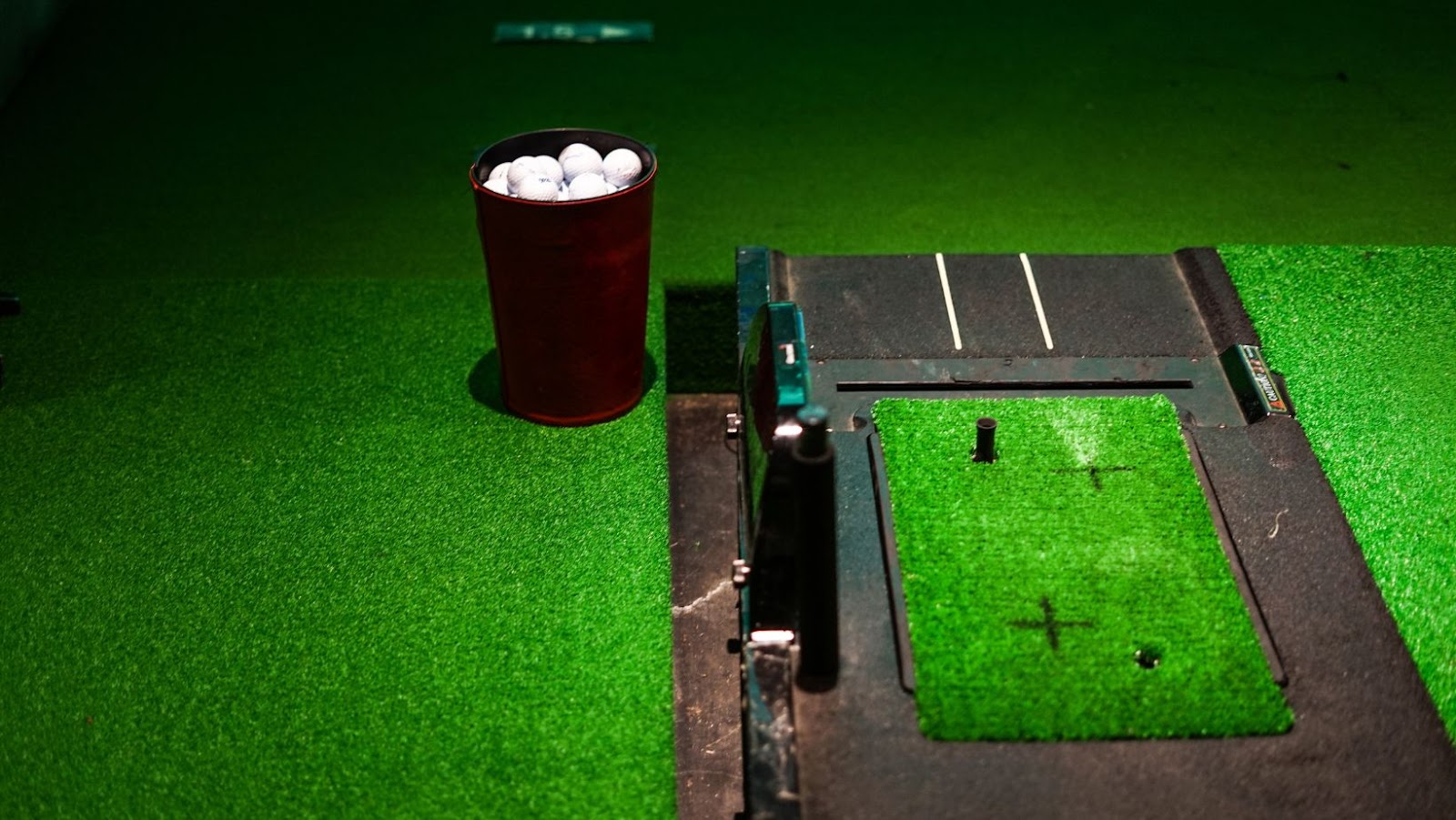 Think About a Projector
If you plan on installing a projector in your golf simulator room, you will need to take into account the distance between the lens and the screen. This is called the "throw distance."
You'll also need to consider the resolution of the projector. You'll want to purchase a high-end projector if you're looking for high-definition output. You might be tempted by cheaper options, but these could have usability issues.
Takeaway
Setting up a golf training room in your home can be an enjoyable and cost-effective way to improve your golf game. With the right equipment, a dedicated space, and the right practice drills and exercises, you can make significant strides in improving your golf game.
Investing in the right pieces of equipment can help you create a well-set up golf training room that will last for years to come. With the right practice and dedication, you can improve your game and lower your scores over time.