Are you planning to acquire one of the charming houses for sale in Pigeon Forge TN? Well, that is great news! From the majestic hills of the Great Smoky Mountains National Park to its fascinating entertainment scene, Pigeon Forge is one of the premier tourist destinations in Tennessee. With its growing population and stable economy, it has everything you need for a beautiful and comfortable life!
However, buying a house in a new place can be an intimidating process. But worry not. By following some simple steps, you can find the perfect home in no time at all!
In this article, we will guide you through all the steps necessary for acquiring a property in this beautiful mountain town and provide you with valuable information about real estate trends and prices. Plus, we will point out some of the best places to buy houses within the town limits. So, let us get started and explore the amazing world of real estate in Pigeon Forge!
Steps to Take When Buying Houses for Sale in Pigeon Forge TN
Like buying any other type of property, hunting for houses for sale in Pigeon Forge TN, requires a fair bit of planning. Here are the steps that you should take for a streamlined home-buying experience.
1. Think About What You Want for Your Next Home
Before anything else, you should establish a clear idea of what you want from your ideal house. For example, do you want a log cabin in the foothills of the Smoky Mountains? Or, are you interested in Pigeon Forge luxury homes for sale that are near Douglas Lake? This quickly narrows down your options for potential properties.
Then, consider the layout and features that you need. Perhaps, you are looking for a house that has spacious living spaces and an expansive backyard. Or, you are moving with your family, so you would want one that has three bedrooms with bathrooms. One with a large porch would also be nice if you want to enjoy the majestic scenery around.
Take all your preferences and make a wish list for your future home. This will help you refine your search and identify potential houses that satisfy your requirements.
2. Set a Budget
Decide how much money you are willing to spend. This means coming up with a budget and sticking to it no matter what. You do not want to overextend yourself and end up in financial difficulty afterward.
If you are not buying the house out of your pocket, the best way to finance it is through a mortgage loan. With it, you will have an exact idea of how much you can afford for the purchase and, in turn, determine the price range of the Pigeon Forge mountain homes for sale that you can go for.
When taking out a loan, you should make sure that you are getting a good deal. Compare interest rates and know about the fees. Also, make sure that you understand all the terms and conditions involved in taking out a particular financing option.
You should also consider any additional costs that may come with buying a home. These include closing costs, inspection fees, taxes, insurance premiums, and more. Knowing these expenses ahead of time will help you determine how much money you need for the purchase.
3. Find a Good Real Estate Agent
Once you have your checklist of requirements and a budget ready, it is time to look for a real estate agent. A good one can be your best partner as you search for houses for sale in this town.
Take the time to sit down with your agent and tell them about what you want in a home and your price range. With exclusive access to real estate listings in Pigeon Forge TN, they should be able to come up with a few potential houses that match your criteria.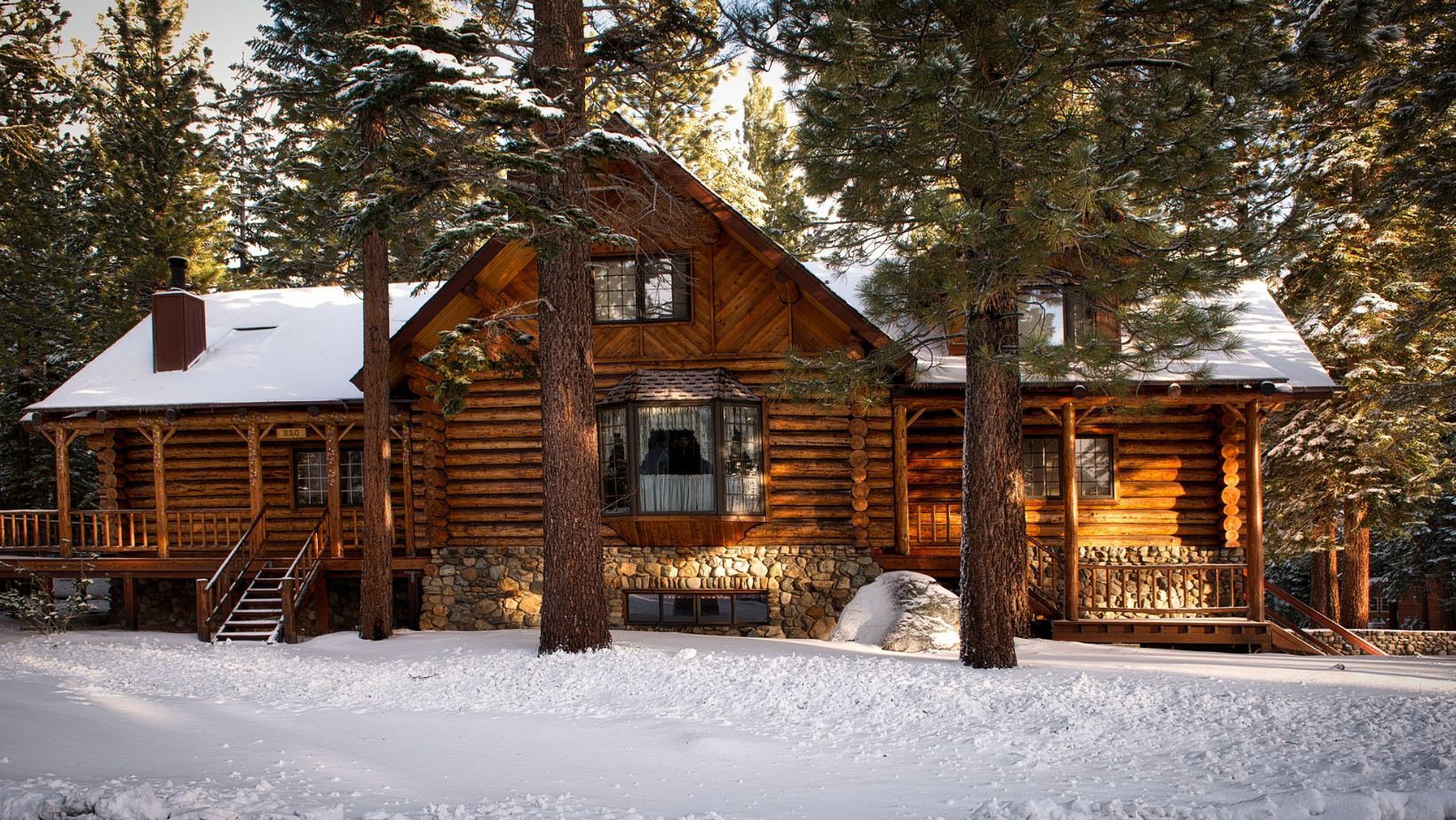 When choosing an agent, you should look at their experience and reputation. Make sure to read reviews from past buyers to get an idea of how well they handle transactions.
You should also make sure that all communications between you and your agent are clear and concise. This way, you would not miss anything throughout the home-buying process.
Your chosen agent will be with you every step of the way, so it is essential to find one who you can trust.
4. Arrange Property Viewings
Together with your agent, you should visit their recommended properties in person. This will give you a chance to inspect every house thoroughly and check if it is indeed what you are looking for. An inspection is also especially important for older Pigeon Forge log cabins for sale, as they are more prone to rot and other structural problems.
Remember that home viewings should not be rushed. Take your time during inspections and look at even the smallest details of each property. Ask questions about their condition, their features, and the surrounding areas. If possible, bring along someone who can make an objective assessment of whether or not it is worth buying.
When inspecting homes, keep in mind that there may be some cosmetic issues here and there. Most homeowners would have these fixed before selling their properties but do not be too alarmed if you come across one or two minor problems. These can usually be solved easily without spending too much money on renovations or repairs.
5. Make an Offer
At this point, you should already have a specific house in mind. Talk to your agent about making an offer on the property.
Depending on the market, you may be able to negotiate a lower price. Be sure to look at recent sales of similar properties in the area and use these as a reference point for creating an offer that is fair for both parties involved.
Once you have agreed upon the terms and conditions, your agent will draw up paperwork for your offer. Make sure to go over this document carefully before signing it. This paperwork should include all elements of the transaction, such as down payment, closing costs, etc.
6. Close the Deal
Once your offer is accepted, there are some closing steps that need to be taken. Your real estate agent should help you navigate the entire process from this point onward. This includes arranging professional inspections and appraisals, coordinating with title companies, and processing the funds for the transaction.
Towards the end of the process, you should go to the closing table with all documents needed to finalize the purchase. If everything is in order, you will become the proud owner of a new house in Pigeon Forge!
5 Ideal Places to Purchase Pigeon Forge Mountain Homes for Sale
Pigeon Forge is dotted with great and charming neighborhoods, but here are our top recommendations for where to find houses for sale in Pigeon Forge TN.
Heritage Hills
This is a charming and idyllic neighborhood located in the heart of Pigeon Forge. It features a mix of single-family homes, townhomes, condos, and apartments, all of which are nestled amidst rolling mountains and lush greenery. All these residences offer plenty of privacy and space for residents, plus spectacular mountain views that make this one of the most desirable places to live in town.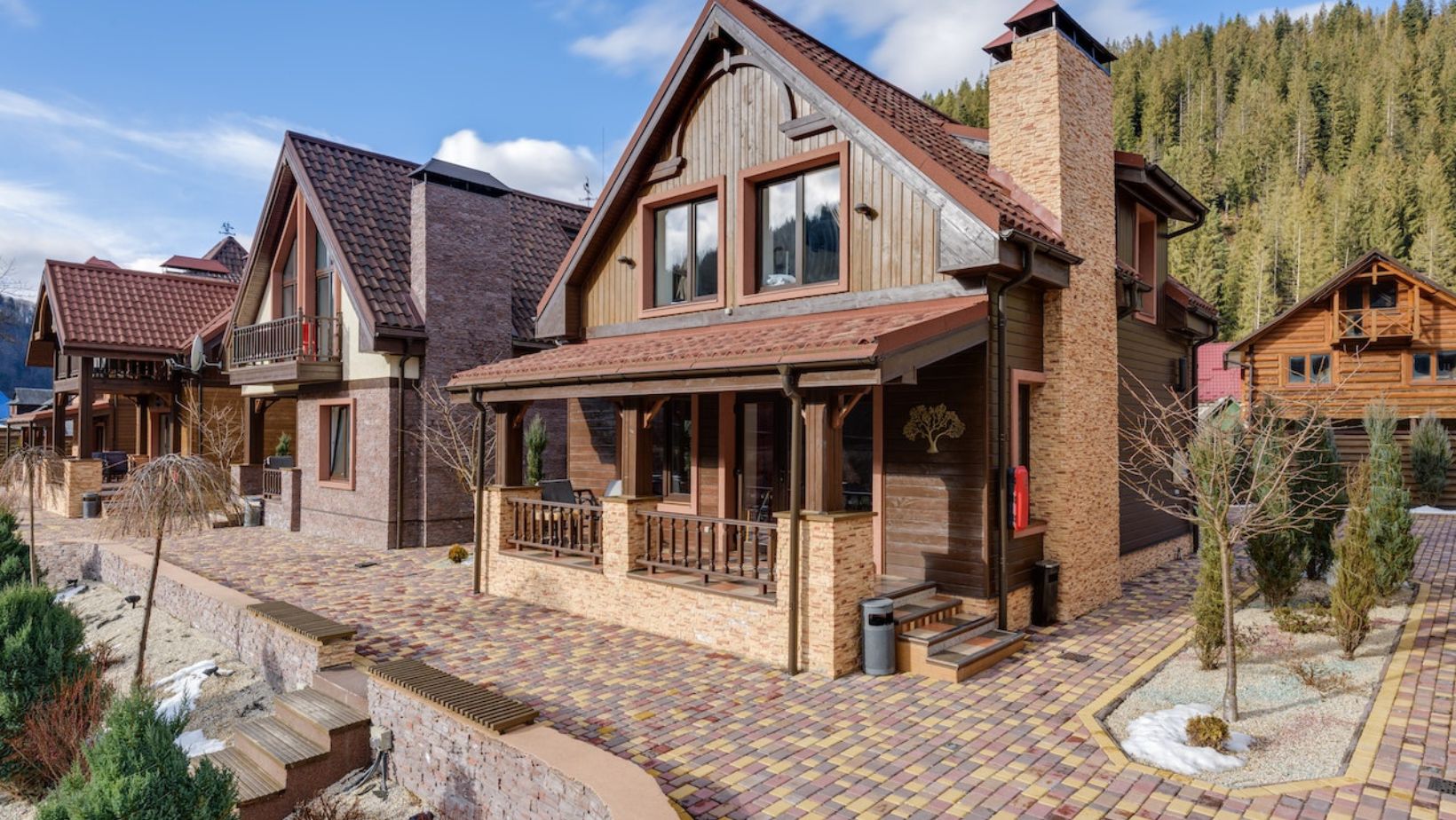 Aside from scenic views, Heritage Hills also has a number of amenities available for its residents, including an outdoor pool, tennis courts, walking trails, and playgrounds.
Sherwood Heights
If you are looking for Pigeon Forge cabins for sale located in an area that offers a more rural lifestyle, then Sherwood Heights is a great option. Nestled just off the banks of Little Pigeon River, this neighborhood offers a peaceful and tranquil atmosphere. It features homes with large yards perfect for raising children or hosting gatherings.
The area also has easy access to the main highway and is close to local stores and restaurants. Best of all, it boasts stunning views of the foothills that should delight nature lovers of all ages.
Crestview Drive
This is a secluded but well-developed neighborhood in the eastern part of Pigeon Forge. Crestview Drive offers spacious and private homes with plenty of trees, vegetation, and mountain views that make them ideal for those who love the outdoors. The streets are also lined with low-traffic trails that are perfect for walking or cycling.
Summit View Way
Summit View Way is known for its spectacular views of the Smoky Mountains. It offers various residential properties with prices that range from moderate to luxury. The entire area is surrounded by forests and trails that are perfect for hiking or simply enjoying nature's beauty.
Caney Creek Area
A lot of people want to explore Caney Creek, not just for its gorgeous mountain-top views but also for its high-end homes and amenities. The area is just a few miles from the town center, close enough to enjoy all the perks of urban living.
Living in any of these areas will provide you with the best of both worlds—peaceful mountain living and access to the best attractions the town has to offer. For the same reason, you may also want to buy Pigeon Forge vacation homes for sale in these areas. Highly popular among vacationers as well, these neighborhoods offer great return potential for investors.
What Is the Median Home Price in Pigeon Forge
As of June 2023, the median listing home price in Pigeon Forge is $699,000. This might be significantly higher than the state's average home value of $311,628, but this is due to the city's prime location and other attractive features.
Given that the median listing price for homes in this mountain town has been trending up, it might be a good time to start looking for houses to buy now. If you are doing it for an investment, this could be a very profitable move.
Final Thoughts
Buying houses for sale in Pigeon Forge TN, is not only a great way to improve your lifestyle but also make wise investments. With its natural beauty, attractions, and amenities, this mountain town has something for everyone.
When looking for homes here, it is important to do your research first and consult with experienced agents. They will be able to help you find the perfect property that suits both your needs and budget. Keep in mind that it may take some time before you can close the deal, but it will be truly worth it in the end.
If you are ready to embark on your home-buying journey in this beautiful town, we hope that this article has been helpful in giving you the basics of what you need to know to come up with a well-informed decision.
For more useful real estate tips, feel free to check out the other posts on our site!