More and more people are working from home and experiencing the benefits that this offers, such as a more flexible schedule, increased mental health benefits, more time to spend with family, and more. Some people, like yourself, might have realized that the house you are working from could use a touch-up or improvements to boost your business's performance.
At this point, you are wondering, "How can I successfully renovate my home whilst working from it?". This article will go over a few essential tips for those who work at home and want to plan a home renovation. Continue reading to learn everything you need to know about a successful home renovation whilst working from home.
Have a Plan for Each Room
The first tip for anyone looking to renovate their home who is working from home would be to have a plan for each room. Firstly, by having a plan for each room, you will know what needs to be done and how long it will take. You will also be able to determine what is needed for the renovations of each room.
More importantly, depending on the work you do from home, this will help you to maximize the utility of each room to grow your business. For example, perhaps you run a small mechanics business from home, then you would need proper garage flooring, and you'd know where to get it; BigDug offers a great service in this regard. You might even run a personal gym if you are an at-home personal trainer, in which case professional garage flooring would go a long way.
Keep Efficiency in Mind
The next tip is very similar to the first, and that is to keep efficiency in mind when you are renovating your home. Remember, renovations are meant to improve your home, and if you work from home, they are meant to improve your business. The best thing you can do to improve your business is to make things more efficient.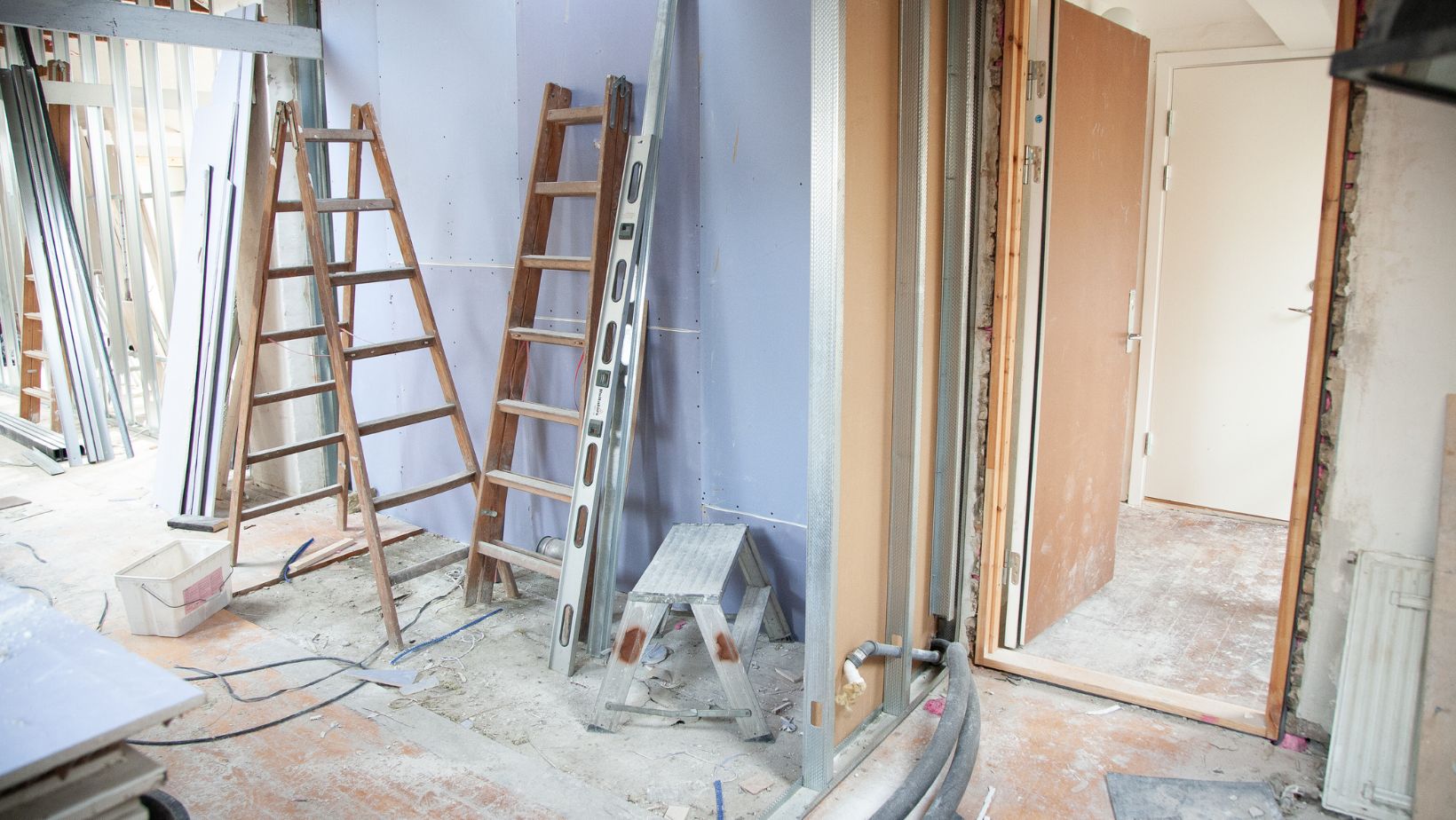 For example, perhaps you often have meetings but need to travel to a different location. Perhaps you could renovate your office to have a meeting area. BigDug offers great office furniture solutions in this regard. You could even consider expanding your office to include desks for co-workers to improve workflow for those that are willing to come into the office for work.
Create a Schedule
One of the most important things that you should do if you are renovating your home, which you work from, would be to create a schedule for the renovations. While this is obviously important, even if you don't work from home, considering that you do, you need to be able to balance your renovation and work tasks to maximize your efficiency and to continue bringing in money.
As mentioned above, this starts by creating a plan for each room to let you know what materials you need, how long it will take, and, most importantly, when each room will be done. You also need to create a routine that you can stick to, which means allocating time to renovation tasks and work tasks.
Communicate With Family and Team
Another important thing that you'll have to do would be to communicate with your family as well as your team. If you are living in a home with family members, the renovations might disrupt their daily lives. In order to minimize the disruptions, you should communicate with them about the schedule of the renovations so they can plan around it.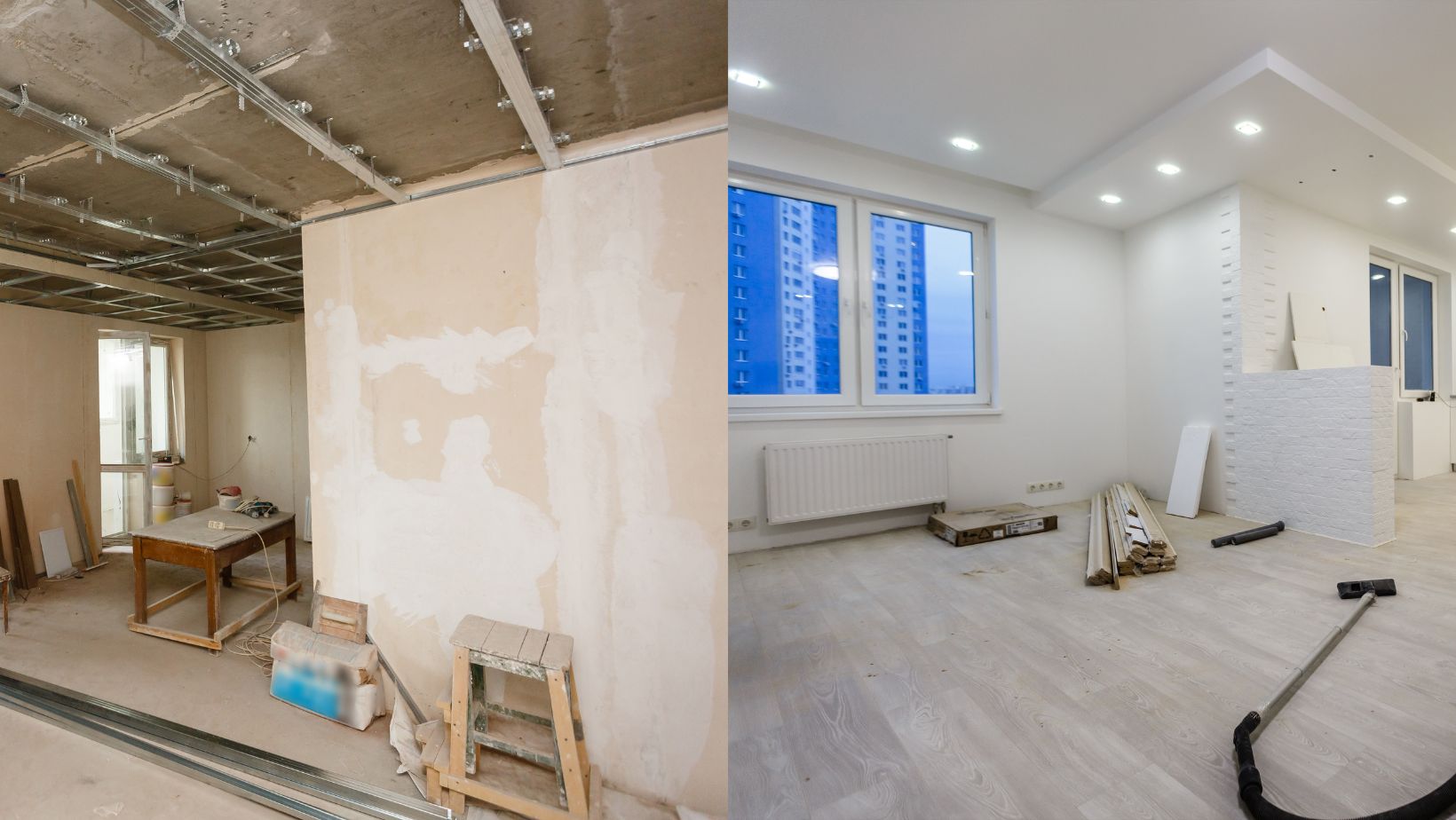 You should also communicate with your team if you collaborate with them often. This is so that you can keep them in the loop about your renovation project so that they know when you will be able to assist with work and when you will be busy with renovations. Again having a detailed schedule will help so that you can schedule important meetings around your renovation tasks.
Make Use of Breaks Effectively
Finally, the last tip on this list, if you are renovating while working from home, would be to make use of your breaks effectively. Instead of just sitting around when taking a break from work, you should look to allocate that time to get some of the renovations done. This will help to speed the process of renovations along.
For example, if you are taking a break, you should look to do a quick task, such as installing a light fixture or painting a wall. You might even use this time to go over a list of materials that you might need so that you can speed up the process of acquiring them.