The Roku platform is constantly upgrading and improving, which helps ensure users stay current and up-to-date. The latest version of the Roku operating system, OS 10, has been released with a host of new features to help take streaming to the next level. Here are some of the most exciting additions that you can start using right away. First, OS 10 provides an enhanced user interface that allows for a quick and easy setup experience. This includes shortcuts within the setup process to walk users through setting up their device, setting up voice commands and more. Additionally, there is an improved remote control with multi-device Bluetooth support, as well as updated performance improvements that can help prevent interruptions or pauses in streaming experiences.
Next, this new operating system introduces Homekit functionality from Apple networks which allows users to sync their devices together and access features like custom entertainment experiences in their home or control hardware devices like lights or thermostats with their remote control. Additionally, OS 10 now offers an improved search experience with support for more than 200 content providers on both local and global levels including Netflix®, Prime Video™ , Hulu®, YouTube®, Google Play Movies & TV™ and many more so users have access to all their favourite shows and movies. Finally, OS 10 enables customers to see what channels are currently being offered by Roku channels on the Device Home Screen in addition to private listening capabilities using headphones connected directly into your remote controller so everyone else in your house can keep watching whatever they want without hearing what you're watching too!
Roku's OS 10 Brings AirPlay 2 and HomeKit Support to its HD Streaming Devices
Roku's OS 10 is bringing new features and enhancements to its HD streaming devices, including the addition of AirPlay 2 and HomeKit support. This new feature will allow Apple users to easily stream content from their Apple devices to their Roku, as well as control their Roku with Siri, control their connected lighting, and more.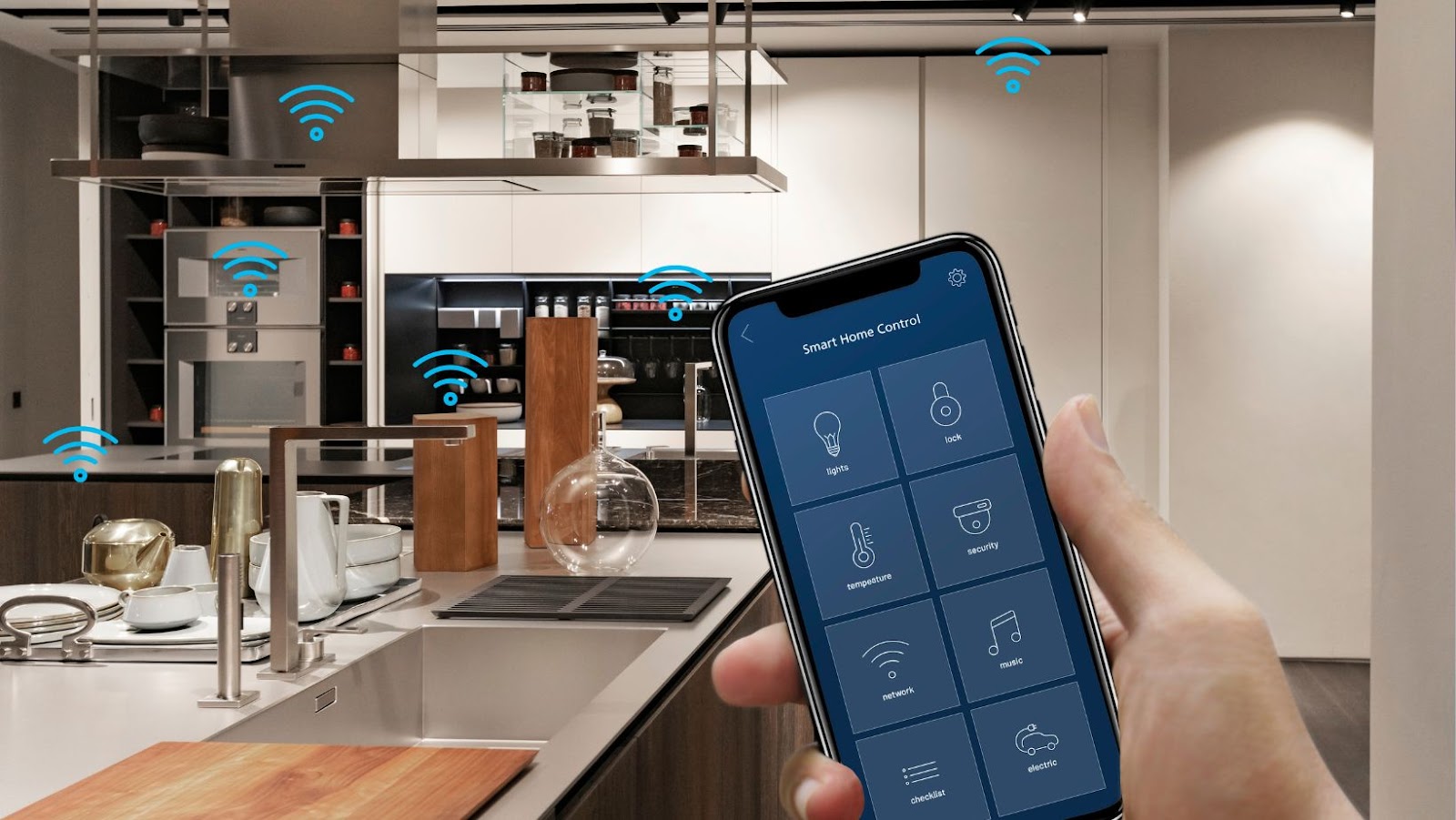 With these new features, Roku users will enjoy an even more convenient and improved streaming experience.
How AirPlay 2 Works
AirPlay 2 is an update of Apple's original AirPlay wireless streaming protocol. The newest version comes with several key improvements that make it the simplest way to watch content from your iPhone, iPad, or Mac on your TV. It allows you to stream videos, music and photos directly from a compatible Apple device to a Roku device with OS 10 installed. AirPlay 2 also enables you to control what's playing on your TV using Siri voice commands, so you don't have to fish around for that pesky remote. With AirPlay 2 support, you can easily use your iDevice as the remote control and access content without having to constantly switch inputs.
HomeKit is another big addition in OS 10 and it allows Roku users to control their devices using all the features of Apple's smart home platform. HomeKit makes it easy for users to control their Roku device using Siri, controlling volume levels and setting up scenes in their homes based on various criteria like time of day or specific moods or activities. In essence, both Airplay 2 and HomeKit allow easier access to content from iPhones and iPads as well as streamlined entertainment experiences through smart home automation capabilities brought about by HomeKit integration.
How HomeKit Works
HomeKit is Apple's home automation platform, which allows users to control select HomeKit-compatible accessories, such as lights and security cameras, using their iPhones or iPads. With the new AirPlay 2 and HomeKit integration in Roku's OS 10, users are now able to control their compatible HomeKit devices right from their Roku streamers. Setting up HomeKit for use with your Roku device is relatively easy. First, you need to make sure that your compatible device has been added to the Apple Home app on either an iOS or iPadOS device. The next step would be to ensure that your Device Networking settings are correct on the Roku player that you wish to connect. Finally, launch the 'Roku Remote' app on your Apple device and tap on the "Settings" icon at the bottom of the screen for AirPlay 2 and HomeKit pairing. Allow a few seconds for it to complete its setup process before you can begin using any compatible devices with your Roku device.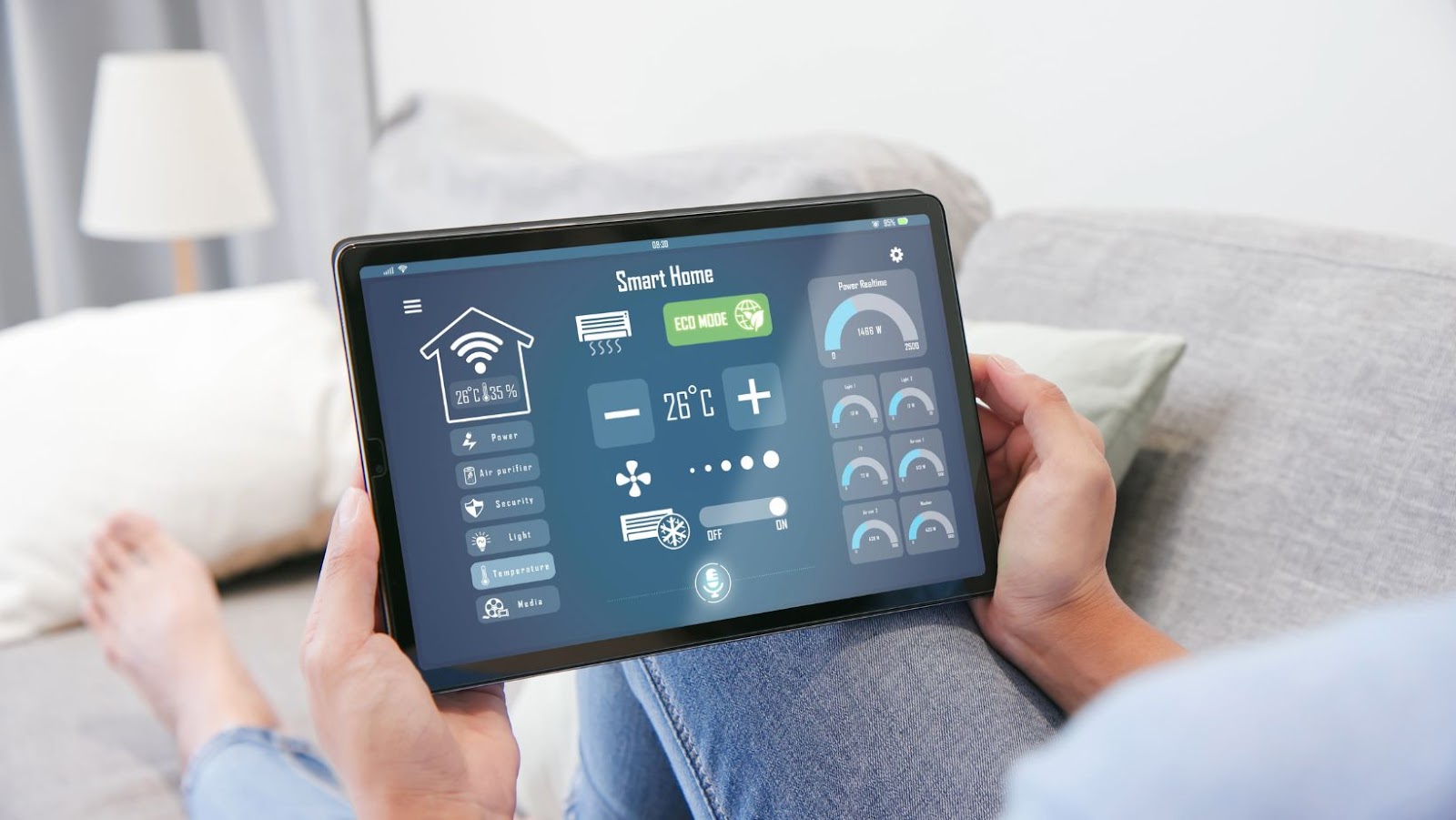 Once set up properly, you'll be able to easily access all of your linked products right through a single interface – whether it be setting colours or scenes across multiple lights with a single tap, adjusting brightness levels of accessories simultaneously or turning them ON/OFF as needed – without the need for additional remotes and clocks! With the help of voice commands too – enabled through Siri – controlling whole rooms worth of pieces will become much easier than ever before!
New Roku Voice Remote
Roku just announced a new software update to its streaming devices, OS 10, allowing users to access AirPlay 2 and HomeKit capabilities. It's a big step forward for Roku's platform, but it's not the only big addition. Along with its latest software, Roku is also releasing a new version of its Voice Remote. This remote comes with a dedicated mute button, a dedicated power button, and has many other features that can make it easier to use Roku devices. Let's take a closer look at this new remote and how it could potentially improve your streaming experience.
Enhanced Voice Recognition
One of the prominent new features of Roku OS 10 is the enhanced voice recognition capabilities that come with the upgraded voice remote. The Remote comes with an improved microphone for long range, allowing users to control their streaming device from greater distances. This makes it easier to use the Voice feature from another room or when you're busy doing something else in your home. The new Voice Remote's microphone also has advanced speech recognition, enabling users to give more accurate voice commands for better and more consistent results. The Voice Remote can now recognize specific genres and titles, allowing you quickly find what you're looking for more quickly and easily than before.
The Voice feature is compatible with all Roku devices released after 2016 running Roku OS 10 or later. It also works with most popular streaming services such as Netflix and Apple TV, as well as live news and sports channels, amongst many others. Alongside these streaming services, users have access to over 500 free, ad-supported channels available on the Roku Channel Store.
Private Listening Mode
Roku's OS 10 update has added a convenient new feature — Private Listening Mode. This allows users to stream audio privately by plugging headphones into the remote, so that sound won't disrupt those around them. The remote also has volume and mute buttons for added convenience. You can engage the private listening mode with one of two methods. The first is called the "Headphone Jack Method," which requires users to physically plug headphones into the remote using either a 3.5 mm audio cable or a Bluetooth adapter connected to the headphone jack at the top of the Roku Voice Remote.
The other method is called "Auto Switching," which automatically engages when headphones are connected to a device without having to manually switch modes on your Roku Voice Remote. This method works with any type of wireless headphones, including AirPods and other models with low latency support. When you begin streaming with Auto Switching, use voice commands like "listen privately" or adjust the volume level with your voice commands as necessary.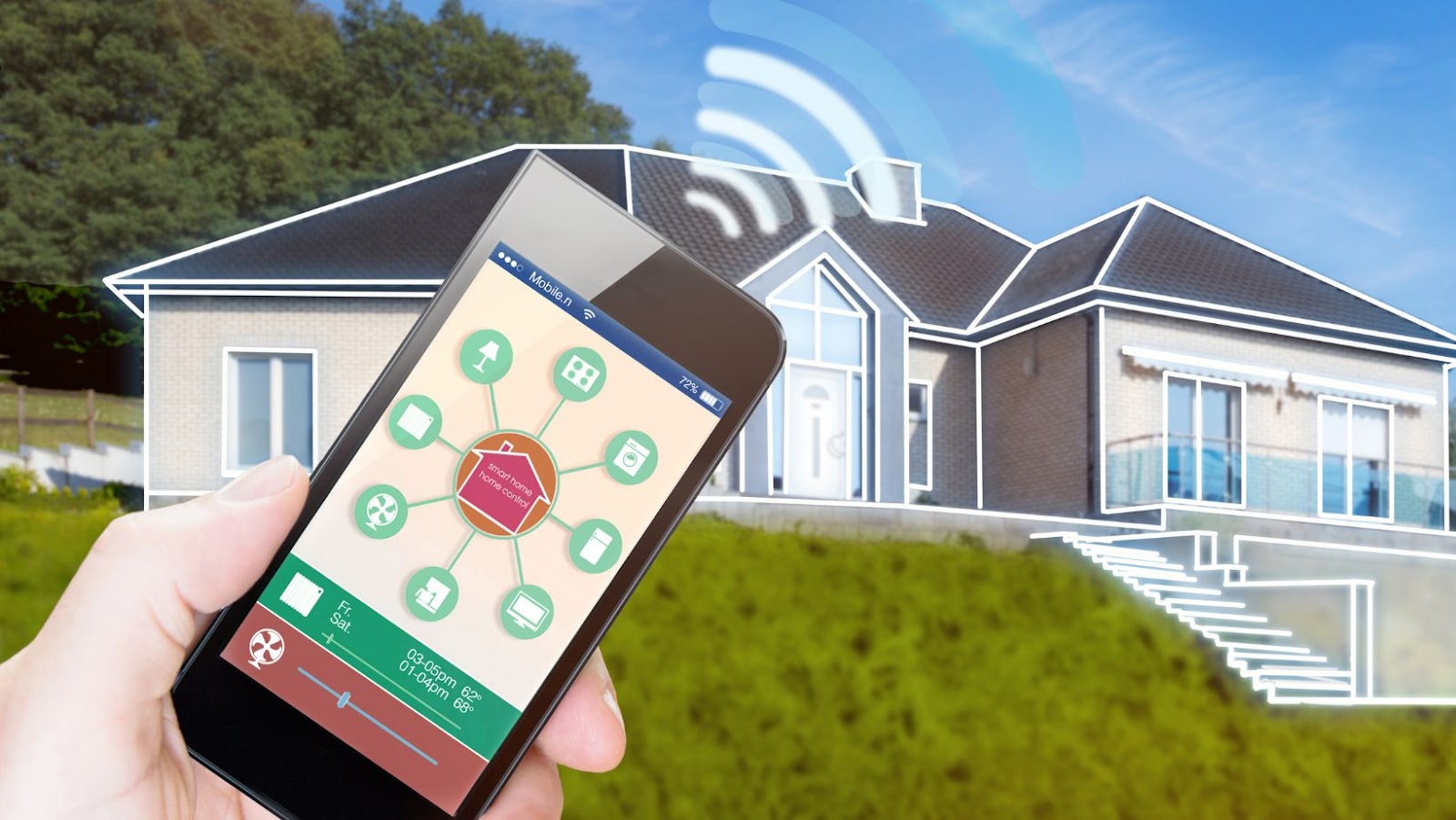 Private Listening mode makes it easier than ever before to watch or listen while not disturbing your family members or roommates during quiet times — perfect for late-night movie marathons or music streaming! Enjoy your movie marathon without having to worry about disrupting everyone else.
New Roku Mobile App
With the release of its new OS 10, Roku has announced they will be launching a new Roku Mobile app. This app will integrate AirPlay 2 and HomeKit support, allowing users to easily access their content from their HD streaming devices. With this new app, users will be able to access content from their favourite streaming services and control their Roku streaming devices from their mobile device. The new app is expected to launch sometime later this year.
Improved User Interface
The Roku OS 10 operating system is designed to provide superior streaming performance and an improved entertainment experience. One of the major updates in this version is the completely redesigned user interface, which makes navigation simpler and faster. This new look is also accompanied by a host of features that enhance the viewing experience. The main navigation menu has been organised into four simple categories: Home, TV, Movies & TV Show, and Search. Within these sections, users can quickly find their favourite shows, movies, and live channels with ease. For even faster access to specific content there's a new Featured Section that highlights a variety of video genres like sports or kids programming.
Roku OS 10 includes an improved remote control interface that allows users to quickly access frequently used streaming options. On-screen prompts appear to help guide users through common tasks like adjusting settings or searching for content titles by genre or actor name. The app also offers integrated voice search for finding titles even quicker than traditional text typing on a laptop or mobile device. Lastly, the software now supports 4K HDR streaming for select channels and lifestyles that allow for sharper visuals on larger screens such as televisions and computer monitors.
Added Voice Search Capabilities
The new Roku mobile app now includes enhanced voice search capabilities, allowing you to find content quickly and easily. With the latest version of the Roku OS, you can use your phone's built-in microphone to search for movies and shows by title, actor name, genre or other descriptors. You can also ask Alexa to play specific movies and shows on Roku by just saying "Alexa, play [title] on Roku." For instance, if you say "Alexa, play Stranger Things on my Roku," the voice control feature will locate the show and begin playing it on your TV.
The new version of the app also adds support for more types of media. This includes music from Rdio and audio from podcasts as well as many popular streaming video services. The updated user interface makes discovering new content easier than ever with access to hundreds of channels in one place. Additionally, casting is now easier than before with a dedicated Cast icon that appears in both iOS devices such as iPhones or iPads and Android devices. iOS users can even stream content directly from their device – no additional apps needed!
Conclusion
In conclusion, Roku's OS 10 is packed with new features that make it the most advanced, user-friendly Roku operating system yet. From voice search capabilities to a fast and secure connection to The Roku Channel, this new platform offers more ways for viewers to discover new content more easily and keep up with their favourite streaming services. As streaming options continue to expand, it's important for viewers to have simple and secure access to the content they love. With its user-friendly interface and security enhancements, Roku's OS 10 is the perfect way for customers of all experience levels to take advantage of streaming services.
tags = roku os 10, smart home device, smart tv device, airplay2, homekit, roku latest operating system, hd roku tv models, siri controlled tv, apple home app, roku os hd instant resumemoonengadget, roku roku os airplay instant resumemoonengadget, live tv channel guide, roku steambar pro, roku voice command tv, smart home appliance, smart home tv