You can transform that dark, unused basement into a livable space and increase your home's value. The basement can be transformed into a family room, guest bedroom, or extra space for rental income. The transformation of your basement into a livable space depends on your needs and those of your family members.
Your decision on what you'll use the basement for can inform the design and fixtures. For instance, if you're converting it into a rental space, you'll have to consider access to utilities such as electricity, water, and sewage systems. You'll also have to consider including a washroom. With that said, here's how you can transform your basement into a livable space in six steps:
Inspect For Water And Moisture Problems
The first step should be an inspection to check for any water and moisture issues you might be having in the basement. If your basement is susceptible to flooding or dampness, this step is crucial before starting the renovation. It'll also help you determine if the basement is livable or needs waterproofing and foundation repair before renovating.
You can conduct this check by looking for any signs of mold growth and water damage indicated by water stains on the wall or ceiling. If there are no such signs, but you can smell a musty odor, it could mean moisture issues.
Suppose your basement has water and moisture problems; hiring a professional to analyze the situation would be best. An expert can conduct an intensive inspection of the plumbing system to identify the issue and recommend feasible solutions before proceeding with the transformation.
Plan The Layout
The next step is to plan the new layout for your livable space. You'll have to consider your needs and the vision for the new space. Think about how you'd want it to look and how practical it'll be. If you want to transform the space into an office, you can decide where to put the desk and maybe a bookshelf. Such details can help create a functional and practical layout.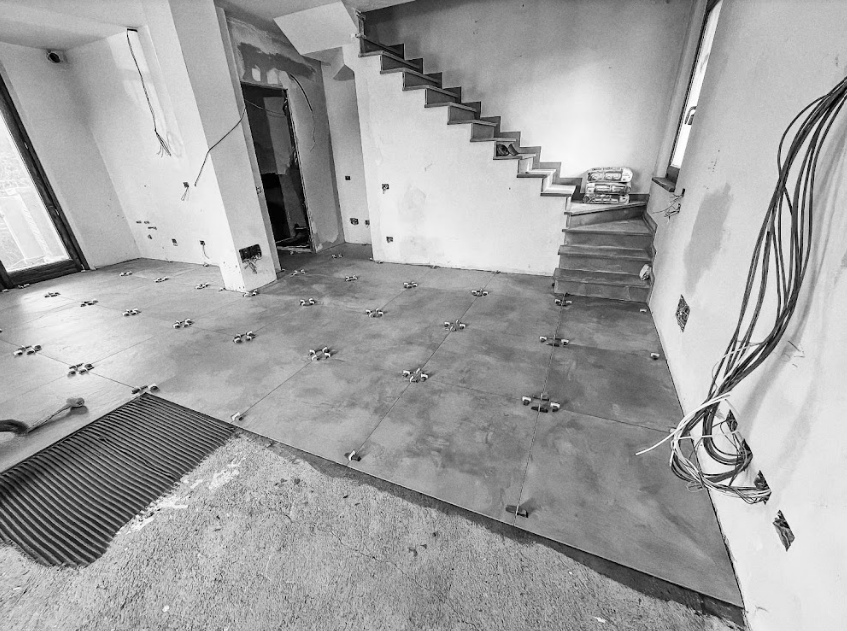 When planning the layout, you'll also have to consider the location of utilities such as electrical sockets, heating vents, and plumbing. For example, if you're transforming the space into a bedroom, you might want the electrical outlets close to the bed for charging and connecting lamps.
Install Lighting
If you have a dark or dimly lit basement with limited access to natural lighting, installing proper lighting would be best. It makes the space feel livable and warm. For instance, if the basement doesn't have windows or access to natural lighting, you can use light fixtures to brighten the place. Consider using track lighting, pendant lights, or recessed lighting.
On the contrary, if you have windows that bring in natural light, you can add window treatments to let in more light. You can also find a way of enhancing the natural light by using bright colors on the walls to allow the natural light to bounce off and brighten the room. Bright colors can also make the space feel larger and airy.
Insulate The Basement
Basements are often cooler than the rest of the house, and proper insulation can make them more comfortable and livable. Insulating the space can help regulate temperatures where it'll remain warm during cold seasons and cool when it's hot. Moreover, the room won't lose heat, thus reducing energy bills.
However, if your basement is insulated, you can inspect for gaps or leaks and make all the necessary repairs. You can hire a professional for the installation or do it yourself (DIY) if it's not a massive project.
Select The Flooring
As mentioned before, basements are susceptible to moisture problems, and it'd be best to choose moisture-resistant flooring. Some flooring materials that might be the best choice include vinyl, tile, and concrete. These materials are also durable.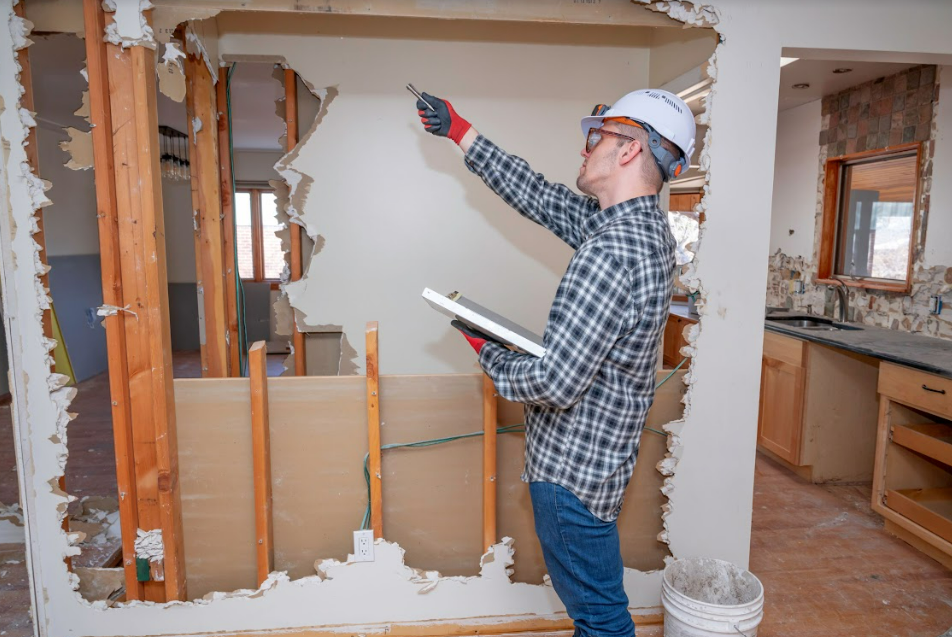 However, if you like a softer flooring option, consider carpeting but select one that's moisture-resistant. A carpet can make the space feel warm and add texture. You can also throw a rug on a concrete floor for comfort.
Furnish The Space And Decorate
Once you're done renovating the basement, you'll have to furnish it depending on its use. If you're converting the space into a bedroom, you'll need a comfortable bed, bedding, side tables, and a vanity or reading area. You can also include some storage solutions to ensure the room looks organized.
Consider decorating the space to reflect your personality. If you like DIY projects, you can be creative and make the room lively with your designs. Ensure that the decorations match the furniture and the purpose of the space. For example, artwork or an accent wall can create a focus area.
Conclusion
You can get extra space and add value to your home by transforming the basement into a livable space. Ensure you consider all aspects, including flooding, before renovating to avoid issues with the new area. It'd be best to hire a professional for inspections and recommendations on utilizing the space.