Are you looking for ways to create more privacy in your backyard? If so, then this is the article for you. Everyone loves their outdoor space and relaxing outdoors surrounded by nature. Unfortunately, if there are nosy neighbors too close or a busy street nearby, it can take away from that peaceful feeling. The good news is that a few simple landscaping tricks can help make your backyard feel like an oasis of privacy and respite. Here we'll show you some of our top picks for the best backyard privacy landscaping ideas so you can enjoy your outdoor space even more.
Ten Backyard Privacy Landscaping Ideas
Here are ten great ideas for adding privacy to your backyard:
Install a Privacy Fence
One of the most effective ways to gain privacy in your backyard is to install a fence. It can be as high or low as you want, and you can choose from wood, vinyl, or metal, depending on your needs and aesthetic preference. Be sure to check if there are any restrictions in your city for fencing height so that you get it right the first time around.
Plant Trees & Bushes
If you're looking for an easy way to establish more privacy, then planting trees and bushes is a great solution. Depending on the size of the trees you select, they can provide shade and block out noise from outside sources. Choose evergreens such as boxwoods or hollies for the best results.
Add a Trellis & Vines
This is an excellent option for those who want to create more privacy without needing a fence. Choose from metal or wooden trellises and use them as supports for climbing vines such as ivy, wisteria, clematis, and honeysuckle to add more height and interest to your yard.
Construct a Deck Privacy Screen
If you have an existing deck in your backyard, then installing a privacy screen can be relatively easy. You can choose to use lattice, wood, or vinyl panels depending on the look you are going for and how much maintenance you are willing to put into it.
Install Retaining Walls & Berms
Retaining walls are a great way to provide more privacy in your backyard and help with erosion control. A berm is created by piling up soil and can be planted with shrubs or grasses for a more natural look. Be sure to check local regulations before beginning this project, as you may need permits depending on the height of the wall.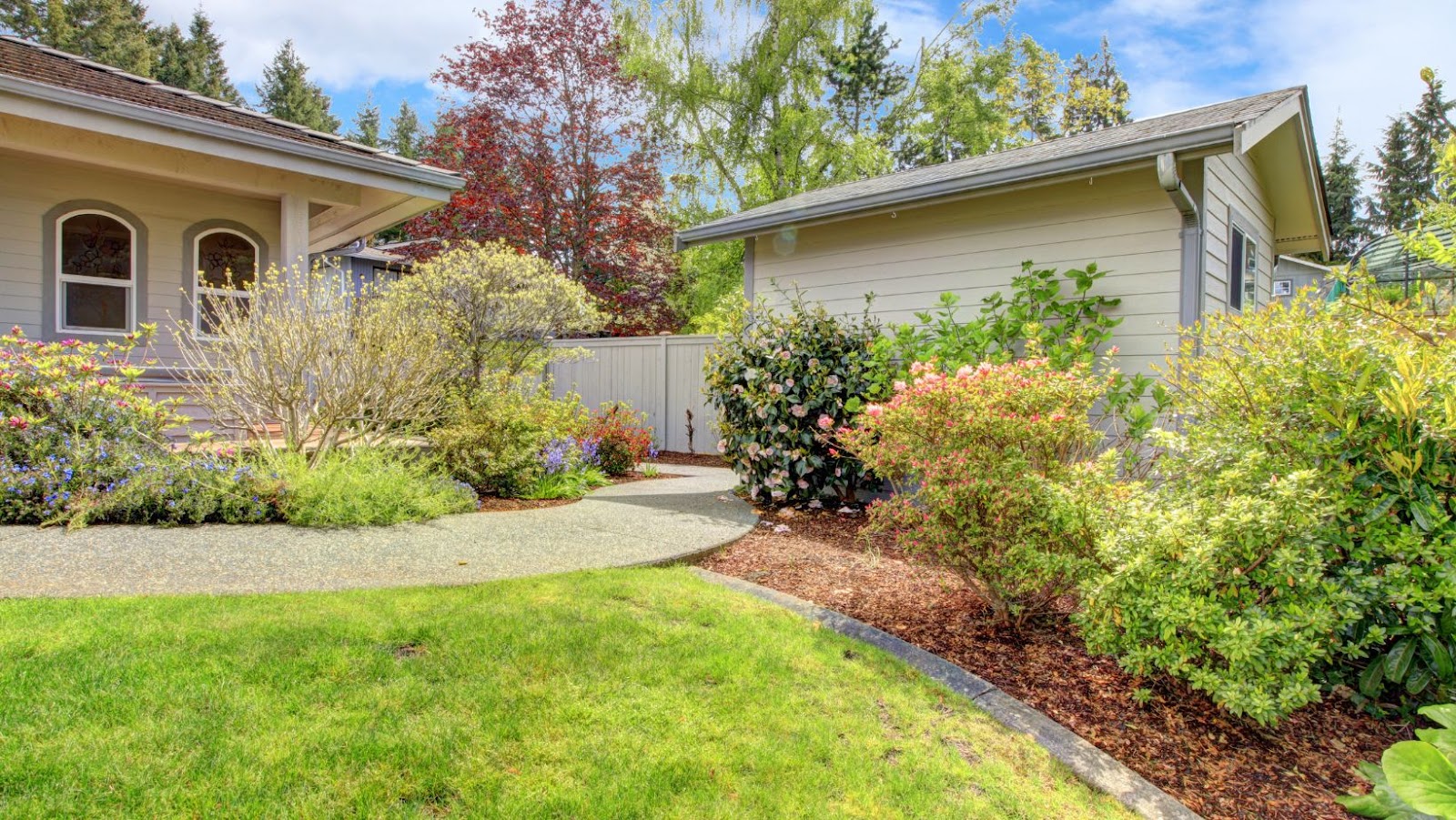 Use Planters & Containers
Using large planters and containers filled with plants such as ivy, bamboo or ferns is an easy way to add more greenery and create a feeling of privacy in your outdoor space. For extra privacy, try using different container heights and cluster them together to form one giant wall of plants.
Hang Curtains or Blinds
If you want to create a screened-in feeling in your backyard, then hanging curtains or blinds is another excellent way to go. These can be used on existing structures such as decks and patios or just hung from poles to divide areas within your yard if needed.
Install Pergolas & Arbors
This is an attractive option for those looking to dress up their outdoor space while providing more privacy. Choose from wood, metal, or vinyl pergolas and customize it with climbing vines for added interest.
Divide Areas With Landscaping Boulders
Installing landscaping boulders can help divide areas within your yard while providing more privacy at the same time. You can choose from various sizes and types of boulders to fit your landscaping needs; check for any local regulations first in case you need permits. For bigger jobs considering hiring a landscaping company.
Utilize Foliage
Incorporating foliage such as shrubs or trees into your backyard is another excellent way to add more privacy without blocking natural light. For example, using tall evergreens like boxwoods or hollies along the perimeter of your yard can create an effective barrier without making it feel too enclosed.
Read more about what Nadya Jones says on Landscaping Ideas for creating backyard privacy. By using the tips and ideas above, you'll be able to create a backyard oasis that's both private and inviting. With the proper planning, you can transform your outdoor space into an area of beauty and tranquility in no time. So, take the plunge and get to work!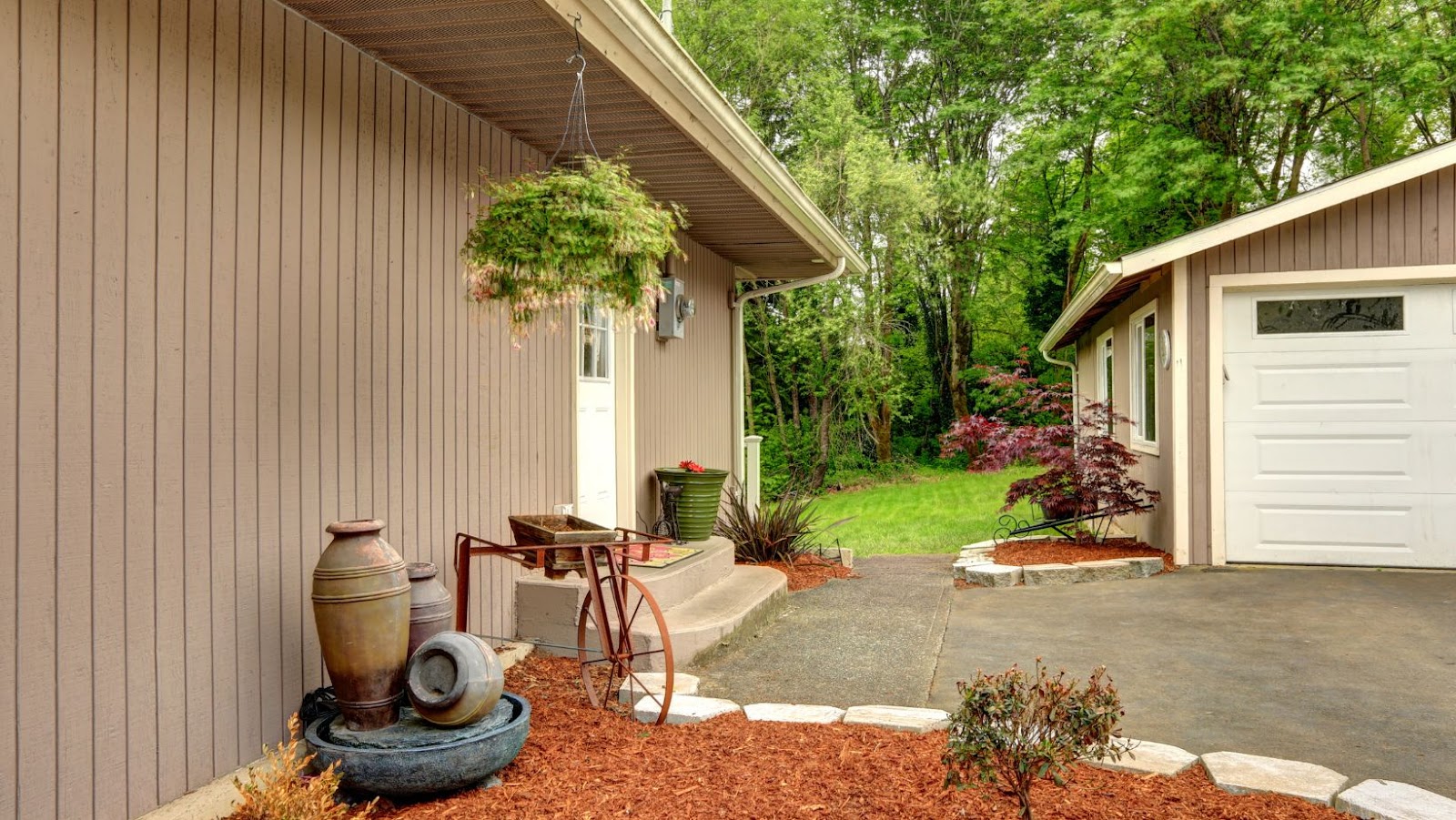 Conclusion
Establishing privacy in your backyard can be difficult, but it doesn't have to be. There are plenty of landscaping ideas that you can use to create the perfect outdoor space for you and your family. Whether you plant trees and bushes, hang curtains or blinds, install pergolas and arbors, divide areas with boulders, or utilize foliage, there is an option for everyone. Take the time to plan out the design for your backyard paradise; soon enough, you will enjoy a private oasis right in your backyard.
It's important to remember that although landscaping provides a great deal of privacy, other methods exist, such as installing a fence or creating a berm. Before getting started on any project, check local regulations in case you need a permit, and always take the time to research available materials to come up with the perfect plan for your backyard paradise. With some planning and dedication, you'll be able to create a private and inviting outdoor space.